Kelly Stickel
Parallel Leaders Podcast | Episode S2.01
Self-awareness is understanding how your personality traits, habits and abilities affect your interactions with the people around you.
According to John Maxwell, a lack of self-awareness holds back more good teams and derails more leaders' careers than anything else.
Travis Bradbury and Jean Greaves, the authors of Emotional Intelligence, report the alarming impact a high self-awareness has on your performance. A study found that a high level of self-awareness was reflected in 83% of top performers, while only 2% of bottom performers displayed this trait. This indicates that self-awareness is crucial to your success as a leader.
"When we are foolish, we want to conquer the world. When we are wise, we want to conquer ourselves." ~John C. Maxwell

John Maxwell
TOPICS INCLUDE:
The difference between empathy and sympathy
The power of active listening
Accountability is not a bad word
How to self-reflect
The role of Emotional Intelligence in leadership
Action Step:
Review the ten qualities and rate yourself quickly on a scale of 1-10. What areas are your strengths? Which do you need to work on? Establish a plan to work on ONE of your weaker traits.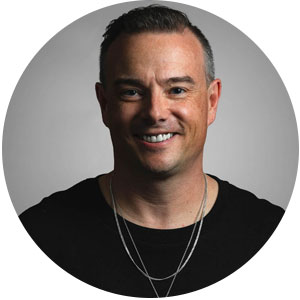 Kelly Stickel
Lead Pastor of Parallel Churches
Whether it's roaring down the highway on his motorcycle, madly cheering on his favourite football team (SKOL!) or fighting for the hurting and lost, there is never a dull moment in their household. And he loves every minute of it. With six beautiful kids, two daughters-in-love, and two of the most delightful grandbabies on the planet, family nights are crazy and absolutely perfect.
Kelly believes passionately that every interaction is an opportunity to cultivate a lasting impact and are planting a movement that will preach the gospel until the end.
Follow him on social:
---
WANT TO BE ON THE PODCAST?
OR JUST HAVE QUESTIONS?
Share what's been keeping you up at night when it comes to growing your organization, and you could be a guest or have your questions answered on a future episode.
If you found this podcast helpful, share it with someone who needs it!