Kelly Stickel
Parallel Leaders Podcast | Episode 21
Integrity isn't just about doing the right thing – it's about doing the right thing, even when no one is watching. When employees and leaders prioritize integrity in the workplace, they build trust at all levels of the organization developing a more positive work environment and creating a culture of accountability and responsibility that benefits everyone.
TOPICS INCLUDE
Why Honesty and Accountability Matter
Why Gratitude and Respect are Key Traits of Integrity
How Integrity Helps You Face Unexpected Obstacles
Helping Others Without Losing Yourself: Setting Boundaries
The Power of Admitting Mistakes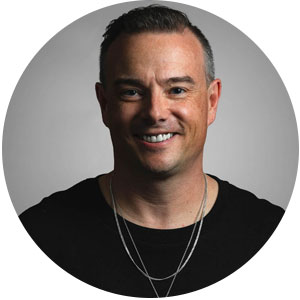 Kelly Stickel
Lead Pastor of Parallel Churches
Whether it's roaring down the highway on his motorcycle, madly cheering on his favourite football team (SKOL!) or fighting for the hurting and lost, there is never a dull moment in their household. And he loves every minute of it. With six beautiful kids, two daughters-in-love, and two of the most delightful grandbabies on the planet, family nights are crazy and absolutely perfect.
Kelly believes passionately that every interaction is an opportunity to cultivate a lasting impact and are planting a movement that will preach the gospel until the end.
Follow him on social:
---
WANT TO BE ON THE PODCAST?
OR JUST HAVE QUESTIONS?
Share what's been keeping you up at night when it comes to growing your organization, and you could be a guest or have your questions answered on a future episode.
If you found this podcast helpful, share it with someone who needs it!