Parallel Leaders Leaders Call | Episode 014
Systems won't grow your personal capacity, department or organization but a lack of or faulty systems will prevent you from growing.
Today's bonus episode on the Four Steps to Building an Effective System is from this month's Leaders Call, a live group coaching call with Kelly Stickel from Parallel Church in Lethbridge, AB.
TOPICS INCLUDE:
► Designing a clearly defined process.
► How to create movement within a system.
► How to align your departments, staff, and volunteers around the same simple process.
► How to do less to grow more.
► How to narrow your focus by differentiating between the good and the best.
► How to identify when it's a systems problem verse outside influences outside your control.
► Tools to use to measure your data.
CONVERSATION LINKS & RESOURCES:
► Sign up for our next Leaders Call and join a live group coaching call or get notifications of our next live stream event.
► Podcast: Eric Smith–Building Systems for Sustainable Growth
► Book: The Purpose Driven Church by Rick Warren
► In-house Communications: Slack
► Project Management: Trello
► Project Management: Monday.com
► Church Database Management: Planning Center Online
► Cloud Storage: Google Drive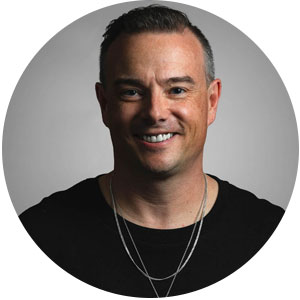 Kelly Stickel
Lead Pastor of Parallel Churches
Whether it's roaring down the highway on his motorcycle, madly cheering on his favourite football team (SKOL!) or fighting for the hurting and lost, there is never a dull moment in their household. And he loves every minute of it. With six beautiful kids, two daughters-in-love, and two of the most delightful grandbabies on the planet, family nights are crazy and absolutely perfect.
Kelly believes passionately that every interaction is an opportunity to cultivate a lasting impact and are planting a movement that will preach the gospel until the end.
Follow him on social:
---
WANT TO BE ON THE PODCAST?
OR JUST HAVE QUESTIONS?
Share what's been keeping you up at night when it comes to growing your organization, and you could be a guest or have your questions answered on a future episode.
If you found this podcast helpful, share it with someone who needs it!