Redefining and creating cultural changes in long-established organizations.
Parallel Leaders Coaching Podcast | Episode 007
Today's coaching conversation with Charmaine Evans from Evans Trucking, a family-owned and operated business, est. in 1995, is all about culture. Growing rapidly from a single truck and driver to becoming a 60-truck operation, they've intuitively cast vision and created supporting strategies to grow their business. But how do you redefine and guide cultural changes in a long-established organization?
CONVERSATION LINKS & RESOURCES:
► Follow Evans Trucking on Social. Instagram. Facebook. Linked In.
► Find out more about Evans Trucking
Key Takeaways
Culture trumps vision and strategy.
Culture is not a statement on the wall, it is the behaviour of your team when you are not around.
When what you expect and what you do don't align, you have a culture problem.
If you aren't arriving at your vision it is because your culture isn't supporting it.
Hire wisely. It's easier to train skill than it is to retrain culture.
Everyone gets inspired by the leader or boss but they follow and will behave most like the "first followers."
What we tolerate becomes our standard.
What gets rewarded, gets repeated.
How to Define Your Culture
Teach It. Take your core leaders and teach on culture to create a clear understanding of what it is.
Discuss your values. With your core team discuss the type of work environment you want. What do you value? How do you want to treat each other? How should you treat your customers? Asking this question multiple ways helps you hone in on what your team most values. Do not rush this process! Time spent now will impact your future.
Distill and narrow your focus. Condense all the keywords and phrases collected into similar concepts and decide on the top 3-5 that you will fiercely defend.
Make it Memorable and Portable. Apply a phrase to each one to create a memorable, portable statement.
How to Correct Culture
Identify the behavioural problem or frustration.
Define the behaviour correction and phrase or culture code to address the problem and teach it. Continually.
Reward and challenge your team immediately otherwise culture drifts and we will naturally settle back into what we've always done.

Winning is rewarded. (What gets rewarded, gets repeated.)
Losing is penalized. (If not, those winning become discouraged)
Mediocrity is challenged. (If not, what you tolerate becomes your standard.)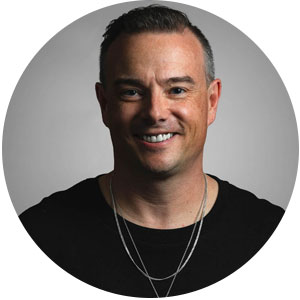 Kelly Stickel
Lead Pastor of Parallel Churches
Whether it's roaring down the highway on his motorcycle, madly cheering on his favourite football team (SKOL!) or fighting for the hurting and lost, there is never a dull moment in their household. And he loves every minute of it. With six beautiful kids, two daughters-in-love, and two of the most delightful grandbabies on the planet, family nights are crazy and absolutely perfect.
Kelly believes passionately that every interaction is an opportunity to cultivate a lasting impact and are planting a movement that will preach the gospel until the end.
Follow him on social:
---
WANT TO BE ON THE PODCAST?
OR JUST HAVE QUESTIONS?
Share what's been keeping you up at night when it comes to growing your organization, and you could be a guest or have your questions answered on a future episode.
If you found this podcast helpful, share it with someone who needs it!