Rich Birch
GoCast Season 2 | Episode 001
"Have you ever heard the saying, "Necessity is the mother of invention"? It certainly is true of this past year and all the unexpected changes that we've experienced due to the global pandemic.
We are launching our second season here on GoCast with an encouraging and motivating podcast featuring Pastor Rich Birch from Unseminary.com who addresses not only the effect that COVID has had on the church, but how they plan on doing Easter this year in the midst of it all.
Click on the link below to hear Pastor Kelly and Pastor Rich as they show us how to get ahead of the curve with online church.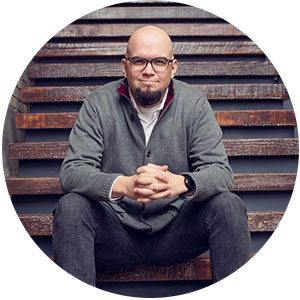 Rich Birch
Rich Birch is one of the early multi-site church pioneers in North America. He led the charge in helping The Meeting House in Toronto to become the leading multi-site church in Canada with over 5,000+ people in 18 locations. In addition, he served on the leadership team of Connexus Church in Ontario, a North Point Community Church Strategic Partner. He has also been a part of the lead team at Liquid Church – a 5 location multisite church serving the Manhattan facing suburbs of New Jersey. Liquid is known for it's innovative approach to outreach and community impact. Rich is passionate about helping churches reach more people, more quickly through excellent execution.His latest book Church Growth Flywheel: 5 Practical Systems To Drive Growth At Your Church is an Amazon bestseller and is design to help your church reach more people in your community.
Follow him on social:
---
WANT TO BE ON THE PODCAST?
OR JUST HAVE QUESTIONS?
Share what's been keeping you up at night when it comes to growing your organization, and you could be a guest or have your questions answered on a future episode.
If you found this podcast helpful, share it with someone who needs it!