Parallel Leaders Coaching Podcast | Episode 013
Being a seasonal company can bring unique challenges when onboarding staff and adjusting systems that no longer support your growth. Choosing the right time is essential to rolling out new systems.
Today's coaching conversation is with Dustin Finley, the owner of Valiant Solutions, a COR Certified, IRATA trained Rope Access, and Aerial life company specializing in high-rise and large-scale repair and maintenance company in Calgary, AB, is all about systems.
CONVERSATION LINKS & RESOURCES:
► Follow Valiant Solutions on Instagram.
► Find out more about Valiant Solutions.
► Book: Traction by Gino Wickman
► Book: Rocket Fuel by Gino Wickman
► Book: The 4 Disciplines of Execution by Chris McChesney


When to evaluate and adjust systems.
There is never a one size fits all system. Your systems will continually need to be adjusted as you grow.
Understand your seasons. Realize busy seasons will expose your weaknesses but aren't always the best time to make radical adjustments.
Annually review with your team and make changes as necessary. Don't wait until there is a problem. Develop a rhythm of review. Doing so prevents small issues from becoming big problems. Including your team increases your understanding of what is or isn't working and gets deeper buy-in from your staff.
Develop your foresight. Be a historian and study your trends. Be an analyst and review what is currently happening. Then trust your gut instinct. Understand that there will be a tipping point in the future where your organization will outgrow you. You will need to determine how to handle the transition or you will become the cap to growing larger.
How to roll out a new system.
Chose the right season. Ideally, choose a quiet season to test new systems. This relieves some of the strain on your staff and business during the testing phase.
Cast vision and ensure clarity. When people understand the why and how behind the change, it creates greater buy-in, creative problem solving, and reveals hidden pressure points. Consider holding a retreat, or company wide meeting to define the problem it will solve. This allows questions to be dealt with internally rather than publicly in the moment. Acknowledging that it might the new system might break and giving ownership to your team ensures they will become proactive to solve any tensions with you, rather than complaining to you.
Start with a small core. If possible, roll out untested systems with a small core. This allows you to cultivate feedback, discover the glitches and make tweaks as necessary. It also activates a team to help you cast vision as you roll it out to the next level.
Define wins and create a scoreboard. When you are clear on your wins and have a scoreboard that you regularly review, people will evaluate themselves.
Hold people accountable. What you tolerate will become your new standard so reward, promote, celebrate those that are running the systems. They will be an example for the others. Reward what you want repeated, challenging the mediocre and correct off culture behaviour.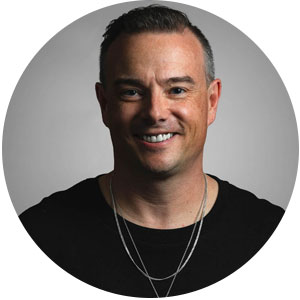 Kelly Stickel
Lead Pastor of Parallel Churches
Whether it's roaring down the highway on his motorcycle, madly cheering on his favourite football team (SKOL!) or fighting for the hurting and lost, there is never a dull moment in their household. And he loves every minute of it. With six beautiful kids, two daughters-in-love, and two of the most delightful grandbabies on the planet, family nights are crazy and absolutely perfect.
Kelly believes passionately that every interaction is an opportunity to cultivate a lasting impact and are planting a movement that will preach the gospel until the end.
Follow him on social:
---
WANT TO BE ON THE PODCAST?
OR JUST HAVE QUESTIONS?
Share what's been keeping you up at night when it comes to growing your organization, and you could be a guest or have your questions answered on a future episode.
If you found this podcast helpful, share it with someone who needs it!