How to Use Social Media to Create Community
Nona Jones | Parallel Leaders Podcast | Episode 001
Social technology is a ministry opportunity; it enables us to go to where people are and serve individuals around the world. In her book, From Social Media to Social Ministry, thought-leader and technology innovator Nona Jones provides a digital discipleship guide to use technology for Kingdom building. Nona and Kelly Stickel, Lead Pastor from Parallel Church, dig deep into the strategy to build an online congregation. In this episode of Parallel Leaders Podcast, learn how to use content to prompt conversation, get people into community, and give them the tools they need to grow in their faith together.
TOPICS INCLUDE:
► How to be intentional in social ministry
►Defining a social strategy
► How to move beyond broadcasting
► How the vulnerability dynamic impacts social media.
► Moving from digital consumption to digital community to digital discipleship
► The disconnect: Online Ministry is not a program to watch
► Creating an effective online ministry on a limited budget
► The next wave: welcome to the Metaverse
► What's in the future for Nona Jones
CONVERSATION LINKS + RESOURCES:
► Book: Social Media to Social ministry
► New Book: Killing Comparison
► vrchurch.org
► Oculus VR headsets
► How to launch a VR Church in 3 days
► Additional Resource: D.J. Soto and Nona Jones An Introduction to the Metaverse with Carey Nieuwhof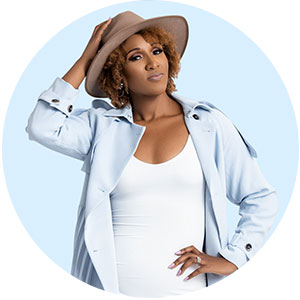 Nona Jones
INNOVATOR | AUTHOR | SPEAKER | SURVIVOR
Nona Jones is a rare combination of preacher, business executive, author, and entrepreneur. In her day job, she serves as the Director of North America Community Partnerships and Global Faith Partnerships at Meta, the company formerly known as Facebook. She is the bestselling author of two books; Success from the Inside Out, chronicling her unlikely story of success after a childhood filled with physical and sexual abuse, and From Social Media to Social Ministry, the globally acclaimed guide to digital discipleship for churches.
Follow her on social:
---
WANT TO BE ON THE PODCAST?
OR JUST HAVE QUESTIONS?
Share what's been keeping you up at night when it comes to growing your organization, and you could be a guest or have your questions answered on a future episode.
If you found this podcast helpful, share it with someone who needs it!