Rich Birch
Parallel Leaders Podcast | Episode 28
The best way to build a team is to stop recruiting! In this workshop, we will dive into the mindset as a leader and how it impacts our ability to build teams that are so irresistible that we don't need recruiting to fill them up. Plus, we will look at simple ways all of us can improve the experience of our team every weekend!
TOPICS INCLUDE:
The Influence of Mindsets on Leadership and Outcomes
Gifts versus Gaps
Shaping the culture of volunteering through mindset shifts
Five factors present in irresistible teams that reduce the need for excessive recruitment
RESOURCES MENTIONED: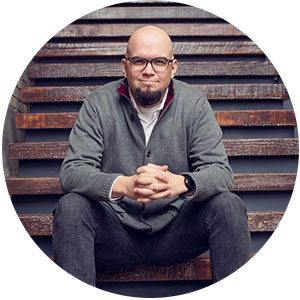 Rich Birch
Rich Birch is one of the early multi-site church pioneers in North America. He led the charge in helping The Meeting House in Toronto to become the leading multi-site church in Canada with over 5,000+ people in 18 locations. In addition, he served on the leadership team of Connexus Church in Ontario, a North Point Community Church Strategic Partner. He has also been a part of the lead team at Liquid Church – a 5 location multisite church serving the Manhattan facing suburbs of New Jersey. Liquid is known for it's innovative approach to outreach and community impact. Rich is passionate about helping churches reach more people, more quickly through excellent execution.His latest book Church Growth Flywheel: 5 Practical Systems To Drive Growth At Your Church is an Amazon bestseller and is design to help your church reach more people in your community.
FOLLOW HIM ON SOCIAL:
---
WANT TO BE ON THE PODCAST?
OR JUST HAVE QUESTIONS?
Share what's been keeping you up at night when it comes to growing your organization, and you could be a guest or have your questions answered on a future episode.
If you found this podcast helpful, share it with someone who needs it!