How to lead when you are not in charge.
Pastor Brandon Stewart | Parallel Leaders Podcast | Episode 015
99% of us are leading from the middle. We're being led while leading others. In this episode of Parallel Leaders, Lead Pastor Kelly Stickel from Parallel Church and Pastor Brandon Stewart from Leading Second in the Pacific Northwest, dive deep into leading from the second seat. Learn to build trust, grow your circle of influence, challenge the process in a healthy way, expand your capacity and deal with your own insecurities so you can grow as a leader – no matter where you're leading from.
TOPICS INCLUDE:
► How to stay culturally connected with your leader.
► What to do when your opinion conflicts with your leaders.
► Challenging the process or decision in a healthy way.
► Dealing with unmet expectations
► The one thing that is guaranteed to derail your leadership.
► Avoiding burnout or exhaustion.
► Increasing your capacity.
► Disciplines to help you carry the leadership load.
CONVERSATION LINKS:
► leadingsecond.com
► https://www.teamchurchconference.com
► Book: The Power of Full Engagement by Jim Loehr and Tony Schwartz
► Book: Rocket Fuel by Geno Wickman and Marc Winters
► Book: High Performance Habits by Brendon Burchard
► Book: 360 Leader by John Maxwell
► Book: Emotionally Healthy Spirituality by Peter Scazzaro
► Video: How to properly challenge the process you don't agree with. Including your boss!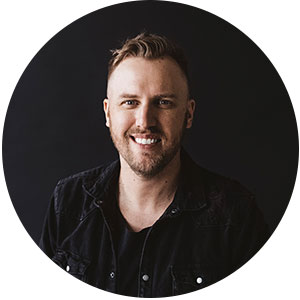 Brandon Stewart
Brandon & Lindsay fiercely believe in the power and potential of a healthy local church. Firmly planted at Champions Centre in Tacoma, WA, they have given their lives toward this cause.
Brandon has been passionately building the church's community impact over the years, serving on the leadership team of Champions Centre in Tacoma, WA. He's given his drive and his effort to the success of the Team Church Conference and tribe, as well as coaching pastors, leaders, and teams across North America.
Follow him on social:
---
WANT TO BE ON THE PODCAST?
OR JUST HAVE QUESTIONS?
Share what's been keeping you up at night when it comes to growing your organization, and you could be a guest or have your questions answered on a future episode.
If you found this podcast helpful, share it with someone who needs it!