Pastor Tim Lucas
Parallel Leaders Podcast | Episode 008
The landscape of the Church is forever changed. In this episode of Parallel Leaders Podcast, Kelly Stickel, Lead Pastor from Parallel Church, and Tim Lucas, the founder and Lead Pastor of Liquid Church in New Jersey, press into leading teams in the post-pandemic environment and the incredible opportunity that is ahead. Learn how to cast vision in the face of uncertainty, restore tired teams, build engagement and relationships in a meta church environment (yes, you already have what you need) and be ready for what God wants to do next.
TOPICS INCLUDE:
Personal disciplines that have strengthened his resolve
Seeing a crisis as an opportunity
Working together for a greater cause and the importance of soul care.
Personal impacts of being community focused
Balancing relationships and drive.
Innovation and the Meta Church
Overcoming discouragement
Two things to focus your team on
Resources to grow
CONVERSATION LINKS:
► Book: MetaChurch: How to Use Digital Ministry to Reach People and Make Disciples by Dave Adamson
► Additional Resource: Church Changer with Tim Lucas & Lauren Bercarich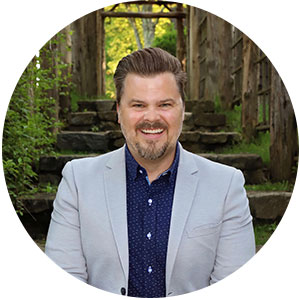 Tim Lucas
Pastor of Liquid Church in Parsippany, New Jersey.
Tim Lucas is the founder and Lead Pastor of Liquid Church, named one of America's 100 Fastest-Growing Churches by Outreach magazine. Pastor Tim and his wife Colleen started Liquid "on accident" with a dozen twenty-something friends meeting in the basement of a 150-year old church. Since launching in 2007, Liquid has experienced rapid growth, expanding to 7 campuses across New Jersey with a vision to "Saturate the State with the Gospel of Jesus Christ." A graduate of Wheaton College (IL), Pastor Tim is an award-winning author, leadership coach, and national conference speaker known for creatively communicating the Bible with passion, heart, and humor. He and Colleen love lake life with their two kids in the heart of NJ.
Follow him on social:
---
WANT TO BE ON THE PODCAST?
OR JUST HAVE QUESTIONS?
Share what's been keeping you up at night when it comes to growing your organization, and you could be a guest or have your questions answered on a future episode.
If you found this podcast helpful, share it with someone who needs it!