Rich Birch
Parallel Leaders Podcast | Episode 29
Leveraging the 10 minutes before every service opportunity can take an average weekend to an over-the-top experience. In this workshop with Rich Birch from unseminary.com, we will get uber practical and give you a tool to use to make better use of the huddle times you have with your team.
TOPICS INCLUDE:
6 Key Elements of a successful huddle
The value of incorporating fun
The role of huddles in building relationships within a team
How huddles can prevent problems from escalating and foster proactive problem-solving.
Developing commitment and a sense of purpose among team members
RESOURCES: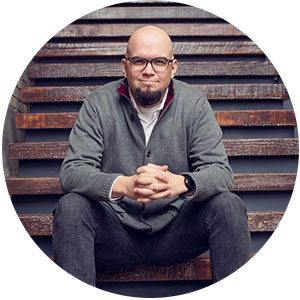 Rich Birch
Rich Birch is one of the early multi-site church pioneers in North America. He led the charge in helping The Meeting House in Toronto to become the leading multi-site church in Canada with over 5,000+ people in 18 locations. In addition, he served on the leadership team of Connexus Church in Ontario, a North Point Community Church Strategic Partner. He has also been a part of the lead team at Liquid Church – a 5 location multisite church serving the Manhattan facing suburbs of New Jersey. Liquid is known for it's innovative approach to outreach and community impact. Rich is passionate about helping churches reach more people, more quickly through excellent execution. His latest book Church Growth Flywheel: 5 Practical Systems To Drive Growth At Your Church is an Amazon bestseller and is design to help your church reach more people in your community.
FOLLOW HIM ON SOCIAL:
---
WANT TO BE ON THE PODCAST?
OR JUST HAVE QUESTIONS?
Share what's been keeping you up at night when it comes to growing your organization, and you could be a guest or have your questions answered on a future episode.
If you found this podcast helpful, share it with someone who needs it!