Rich Birch
Parallel Leaders Podcast | Episode 30
Change is challenging for leaders, especially when it involves moving people toward a more desirable future. In a constantly evolving culture, the dynamics of leadership have significantly transformed over the years and have only accelerated in recent events.
Discover three trends that could be impacting your church and how to reassess your approach to leadership to navigate these changes successfully.
Topics Include:
Understanding the changing dynamics of trust
The concept of "pushing the mission forward" versus "slowing down" in organizational practices.
The shift in societal perceptions of pastors and religious leaders.
Adopting a missionary mindset and understanding the cultural context as potentially pre-Christian.
The importance of assessing and adapting ministry practices in response to cultural shifts.
RESOURCES: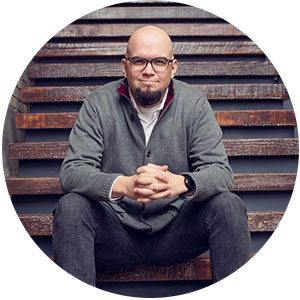 Rich Birch
Rich Birch is one of the early multi-site church pioneers in North America. He led the charge in helping The Meeting House in Toronto to become the leading multi-site church in Canada with over 5,000+ people in 18 locations. In addition, he served on the leadership team of Connexus Church in Ontario, a North Point Community Church Strategic Partner. He has also been a part of the lead team at Liquid Church – a 5 location multisite church serving the Manhattan facing suburbs of New Jersey. Liquid is known for it's innovative approach to outreach and community impact. Rich is passionate about helping churches reach more people, more quickly through excellent execution. His latest book Church Growth Flywheel: 5 Practical Systems To Drive Growth At Your Church is an Amazon bestseller and is design to help your church reach more people in your community.
FOLLOW HIM ON SOCIAL:
---
WANT TO BE ON THE PODCAST?
OR JUST HAVE QUESTIONS?
Share what's been keeping you up at night when it comes to growing your organization, and you could be a guest or have your questions answered on a future episode.
If you found this podcast helpful, share it with someone who needs it!