Kelly Stickel
Parallel Leaders Podcast | Episode 010
Determined to start healthy habits and better routines, you start the process only to find out your best intentions slowly fizzle away. According to James Clear, author of Atomic Habits, 92% of new years resolutions fail or stop within 3 weeks. What happened? Why do so many habits fail? (We dig into this very topic on part one of this podcast – Where Your Habits Fail)
Discover 4 secrets to starting habits that stick and tips on breaking already established bad habits!
"I can predict the long-term outcome of your success if you show me your daily habits."

John Maxwell.
DISCUSSION GUIDE:
Here are exercises you can do to grow as a leader—ask yourself and your team these questions:
Think about your one habit you want to start this year. Is it small enough? If not, is there a way you can make it smaller?
What is one way you can make your one habit more obvious?
Look at the blanks you filled in for point three. (After I___, I will_____) What could hinder you from following through on that statement? What can you do to make sure that doesn't happen?
RESOURCES AND LINKS:
► Book: Atomic Habits by James Clear
► Book: Mindcraft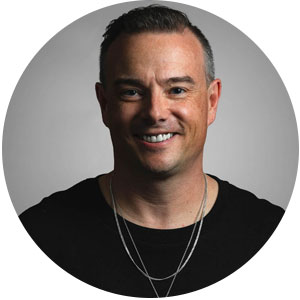 Kelly Stickel
Lead Pastor of Parallel Churches
Whether it's roaring down the highway on his motorcycle, madly cheering on his favourite football team (SKOL!) or fighting for the hurting and lost, there is never a dull moment in their household. And he loves every minute of it. With six beautiful kids, two daughters-in-love, and two of the most delightful grandbabies on the planet, family nights are crazy and absolutely perfect.
Kelly believes passionately that every interaction is an opportunity to cultivate a lasting impact and are planting a movement that will preach the gospel until the end.
Follow him on social:
---
WANT TO BE ON THE PODCAST?
OR JUST HAVE QUESTIONS?
Share what's been keeping you up at night when it comes to growing your organization, and you could be a guest or have your questions answered on a future episode.
If you found this podcast helpful, share it with someone who needs it!